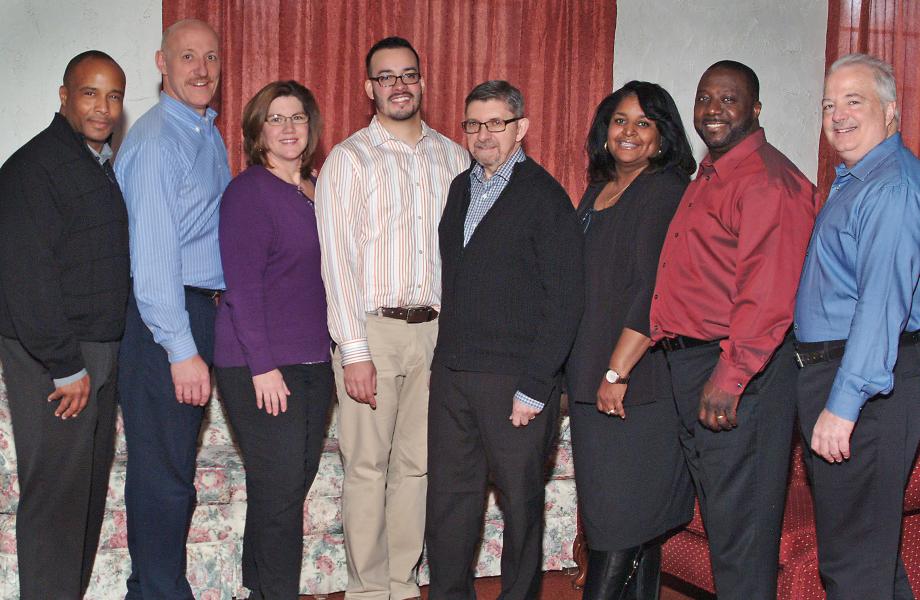 The Head of Montclair Community Church is Jesus Christ. Since we are His church, we seek to reflect his priorities in all that we do. At every level of leadership, through the guidance of the Holy Spirit, we seek to discern God's vision and strategy for the direction of the church.

Under the Headship of Jesus Christ, MCC is directed by three groups of leaders:
Elders

Leadership Team

Ministry Directors
Elders
The elders, under the direction and leadership of our lead pastor, have the ultimate responsibility and authority to see that:
The church stays on course biblically

The members of the church are shepherded and cared for

The church is being fed through insightful and accurate biblical teaching

The church is being well managed, along with the assistance of competent and godly leaders
The church elders are Pastor Ed Banghart, Pastor Mark McGrath, Pastor Larry Felder, Pastor Ernie Rivera, David Langford, Joseph Del Grande, and Dean Temple

Leadership Team
The leadership team serves as the steering committee and governing board of the church. They oversee the legal and financial aspects of the church, evaluate major ministry decisions, and authorize strategic ministry initiatives. The lead Pastor and elders serve as permanent members of the Leadership Team. Members of the leadership team who are non-elders serve a one-year term, subject to review, recommitment, and reaffirmation by the unanimous decision of the leadership team each subsequent year.

Members of the MCC Leadership Team are Pastor Ed Banghart, Pastor Mark McGrath, Pastor Larry and Marissa Felder, Joseph Del Grande, David Howard, David Langford, Dean and Kathleen Temple, and Pastor Ernie Rivera.

Ministry Directors
The ministry directors serve as leaders of specific ministry programs in the church, and are responsible for the oversight and management of those programs, e.g. youth ministry, worship ministry, KidsBreak!, etc.